Former NASCAR Communications Executive and Public Affairs Veteran to Offer Clients Crisis Communications and Litigation Support Counsel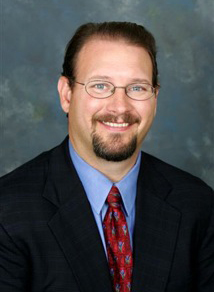 For over twenty years, Ramsey Poston has been guiding his clients to successful resolution of high-stakes public relations issues. Mr. Poston develops comprehensive strategies to ensure that his clients' image remains intact and that his clients' positions gets a full and public hearing.
"The addition of Ramsey to our team will be a significant benefit to our clients," said John Leary, Dominion Strategies' managing partner.  "Ramsey is one of the best strategists around.  His experience managing crises and litigation makes Dominion Strategies even stronger."
Mr. Poston has most recently managed NASCAR's Communications Department, leading a team of 30 public relations professionals covering all aspects of the sport's communications. He has been credited for building one of the best PR teams in sports.  In this role, Mr. Poston applied innovation and foresight by developing strategies for social media; development of revolutionary statistical applications; enhanced photography resources; and the creation of the NASCAR Citizen Media Corps.
Additionally, Mr. Poston served as NASCAR's chief communications strategist and spokesperson for all litigation and crisis situations. During his tenure at NASCAR, he successfully led the litigation communications efforts in a number of high-profile cases.  He has been the on-record spokesperson for NASCAR, conducting close to 1,500 interviews.
Prior to joining NASCAR, Mr. Poston served as a Senior Vice President at the Washington, D.C. public affairs firm Powell Tate. While at Powell Tate, Mr. Poston specialized in crisis communications. He led the firm's Labor & Employment practice, providing strategic communications counsel to companies in a number of employee-management scenarios including litigation, contract negotiations, unionization campaigns, and corporate campaigns.
Mr. Poston holds a bachelor's degree in political studies from Roger Williams University in Bristol, Rhode Island, and studied language and Asian political systems at Sophia University in Tokyo.